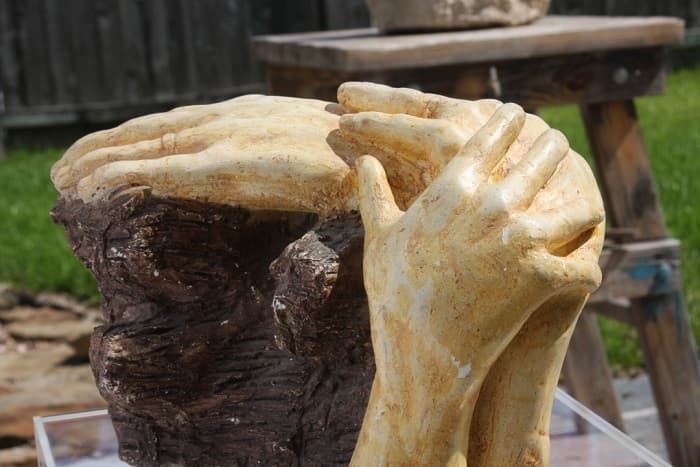 Amuay, the first big step
The stories of artists are evolved from their heritages. Many grow up in artistic families and learn art from a very young age.
My history with art is a little bit different. I never learned about art during my early life, or so I thought.
I grew up in the central coast of Venezuela, in La Guaira, where the sun, the colors of the sky, and the blues of the ocean were always displayed to me like a beautiful coastal painting.
When I was a child, my contact with my father's printing business connected me with my creative side. I used to watch him create print plates and then have the huge machine print copy after copy.
At that same time, I was painting. I do not remember when it started, but I was always painting. Once I grew up, got married, and moved in with my husband to Amuay, a petroleum region located in the Falcon State, in the west of Venezuela. There, I began to think of myself as an artist for the first time.
The stroke-brushes that I left in every piece of paper started to become framed paintings and the first steps of my artwork appeared.
It was in Amuay when I began to study Art and where I realized that I had a passion for painting and sculpting.
Throughout my whole artistic career, my father, Omar Guerra, was somehow connected. In his later life, he was an amateur painter and we started to share techniques, visions and perceptions about materials.
Amuay left a deep mark on my history, not only because I was starting my own family, with my first son and my husband, my two Pablos, but because it helps me to channel what I wanted to be in my life. It was also when I found my love for making sculptures.