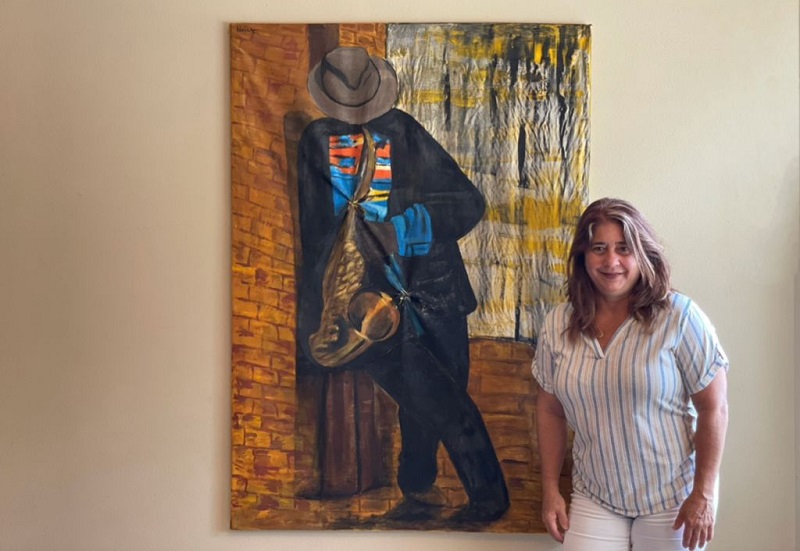 The Saxophonist, a little part of New Orleans
A lot of artists can make up stories just by looking at objects, walking through streets, or observing another person. In my case, behind every single one of my painting there is a story to tell or something that happened that inspired me.

That is how I created The Saxophonist. While on a trip to New Orleans, there were musicians on almost every other street, which helped me create a whole story for them, a story I wanted to depict in this specific painting.

To me, this saxophonist expressed sadness and melancholy, which explains my choice of colors and the figure of a man with no face or name. I felt that my creation was representative of the melodies that I heard while walking through the streets of the city.

They say New Orleans is the capital of Jazz and street parties, full of life, music, and art.