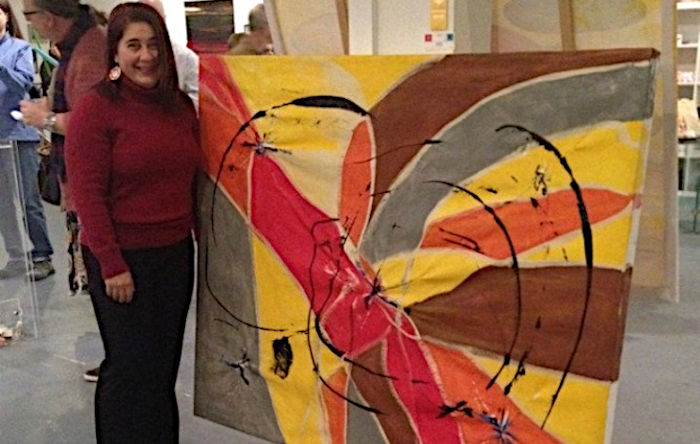 Colors are Always Changing my Art
Throughout the art we create, we attempt to express our feelings. That is what you can find in each one of my paintings and sculptures, my feelings.
Color is an unavoidable part of each of my artistic compositions. Every time period of my life and every place I have lived in, have led me to use a variety of distinct color schemes.
I have lived a life full of emmigration. One day, I left the brilliant blues of my Venezuelan shores toward a distant and unknowns of Africa. Immediately the colors of my palette became blended with my feelings. The sorrows of leaving my country changed my palette.
I felt that I was far away from all I knew until that moment in time, but at the same time very close with the art movement, customs, and the colors of Luanda, Angola's capital city, where we lived.
For me, Angola was an explosion of colors. At that time browns and blues became a larger part of my art. Yellows, reds and oranges also began working their ways through my new brush-strokes to start a new artistic stage of my life.
A Lot More Calm
My arrival in the United States began another period of growth. I had the opportunity to improve as an artist when I studied sculpture at the Glassell School of Art, a teaching institute that is part of the Museum of Fine Arts of Houston.
At that time, I began to blend the colors of my beloved Caribbean Tropic with those of Africa, but I was also beginning to find more connection with the textures that had initially led me to enjoy making sculptures.
This time, it was not just colors that connected my work and experiences, but also texture.
The Journey Continues
For me, every single place is a color or a different mix of colors. Every time you migrate and have the opportunity to live in new places your perceptions, color palettes, and blend of textures tend to change and even heighten.
When I was finally feeling accustomed to Houston, close to my kids, living a very pleasant life, my artwork maturing, I had to move again.
This time, the move was to Kazakhstan, where the colors of my palette changed once again.
Every single piece of art that I made in Atyrau was different, the techniques, as well as the shades constantly changed. The sadness of being away from my children and from another place I had made my home brought to my artwork in very different directions.
The colors I blended were a mix of the sadness I was experiencing. My palette was full of the white of the snow and a lot of gold, yellow, silver, blue and purple.
During my time in Atyrau, I got to travel a lot and saw art in every single street. I saw art in the clothes of the Kazak people and in their outdoor theatres.
Today, I realize that was a time for me to be alone with my art, something I would have never done without those experiences.